From October 19 to 20, 2019, the veterinary medicine GMP expert group of Hebei province carried out a 5-year veterinary medicine GMP re-inspection in Depond, Hebei Province, with the participation of provincial, municipal and district leaders and experts.
At the greeting meeting, Mr. Ye Chao, general manager of Hebei Depond group, expressed his sincere thanks and warm welcome to the expert group. At the same time, he expressed that "every GMP acceptance is an opportunity to improve our quality management system in an all-round way. He hoped that the expert group would give us high-level review and valuable suggestions.". Then, after listening to the work report of Mr. Feng Baoqian, executive vice-president of Hebei Depond, the expert group carried out a comprehensive inspection and acceptance of our company's quality inspection center, production workshop, raw material warehouse, finished product warehouse, etc., and carried out a detailed understanding and review of our company's material management, production management, quality management,safety management, professional quality of employees, etc, And carefully consulted GMP management documents and all kinds of records and archives.
The production lines of this retest include 11 GMP production lines of Western medicine powder, premix, traditional Chinese medicine powder, oral solution, final sterilization small volume injection, disinfectant, granule, tablet, pesticide, final sterilization non intravenous large volume injection, non final sterilization large volume injection, and at the same time, 2 new production lines of transdermal solution and ear drops have been added.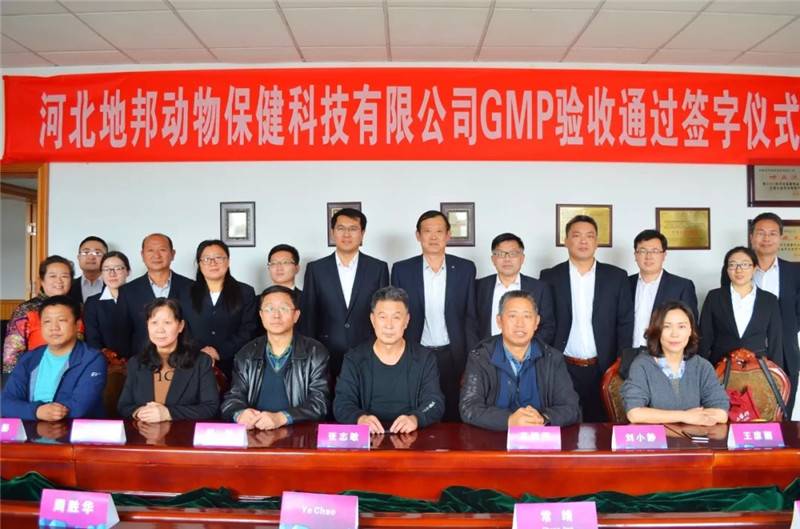 After rigorous, detailed, comprehensive and in-depth inspection and assessment, the expert group gave full affirmation to the implementation of GMP for veterinary medicines of our company, and put forward valuable opinions and suggestions according to the specific situation of our company. Finally, it was agreed that our company met the GMP certification standards for veterinary medicines, and the acceptance work of 13 production lines was a complete success!
---
Post time: May-27-2020